If you have a Gisborne Net provided Wifi router, you can change your Wifi password:
Open your Internet browser and enter http://192.168.42.250 into the address bar

This will take you to the quick set page for the Mikrotik Wifi router
Change the Wifi password as required.  Don't use phrases like 123, pass etc.  The password should be at least 8 characters.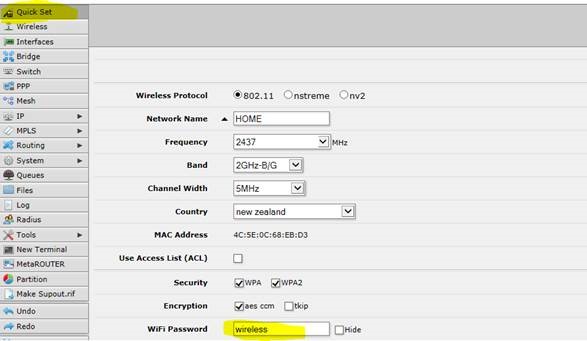 Once the password is changed, click the Apply Configuration button at the right of the  Quick Set screen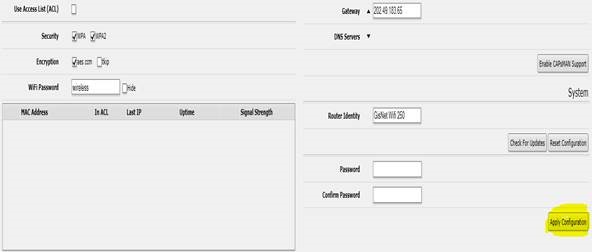 Your new password will now be applied to the Wifi router and any devices connecting to it will need to be updated.